The Struthers' first pocket watch, The Carter, is the only recommissioned timepiece available in our Tailor-Made series to feature our parachute shock setting.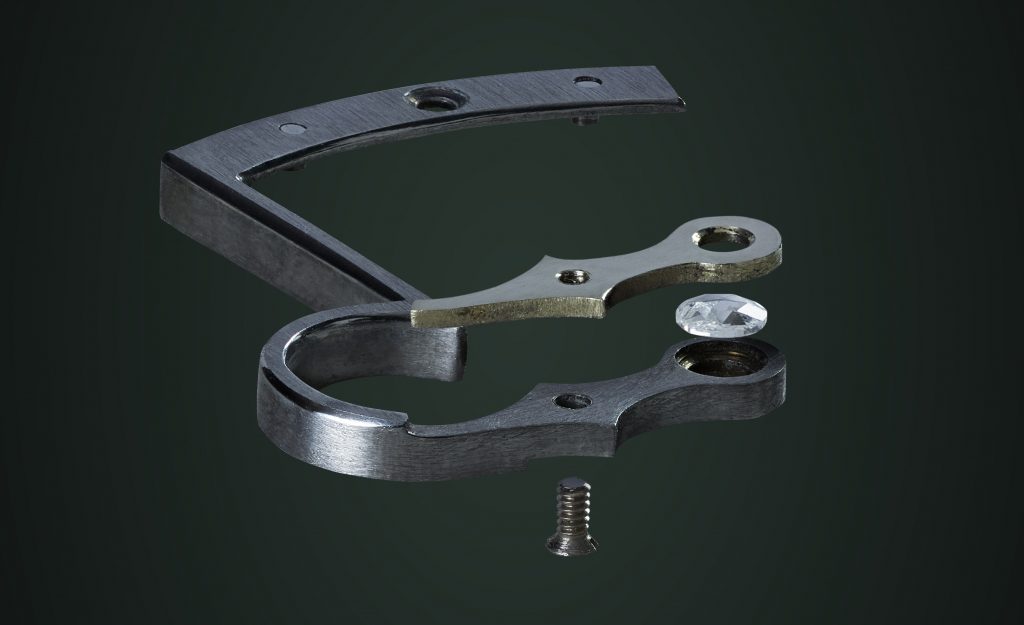 Handcrafted in sterling silver as standard - each watch is made-to-order allowing for opportunities for customisation so that every edition of The Carter is unique to its owner.
During the build - you will be working directly with our master watchmakers to see your dream watch come to life.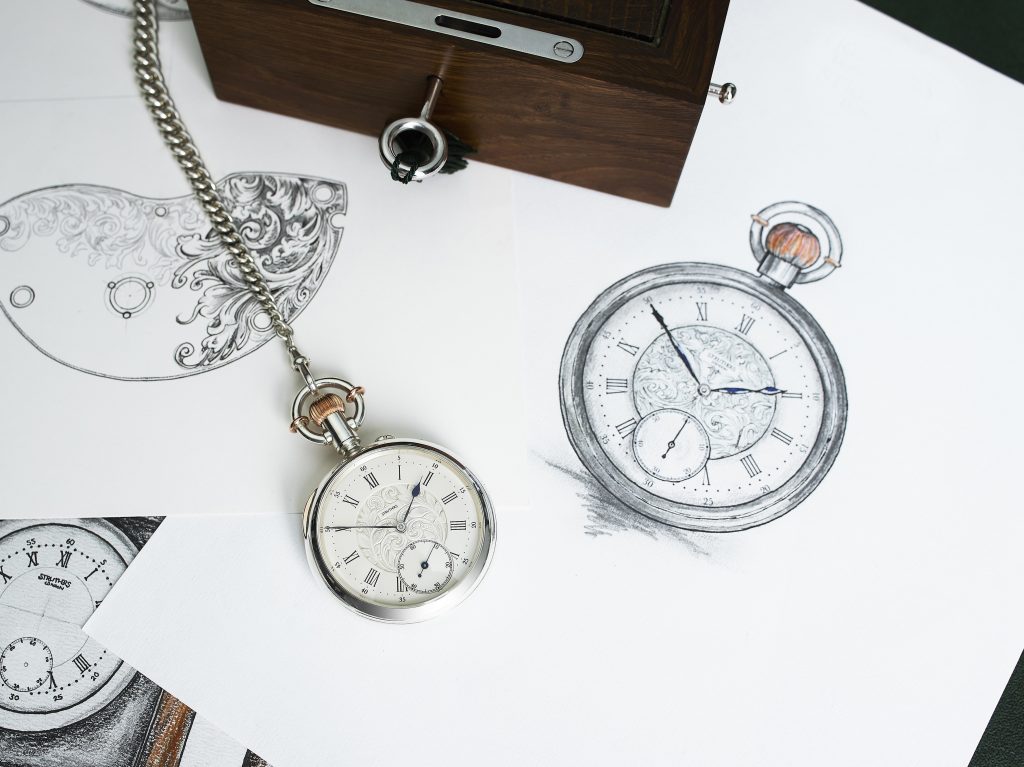 Clients are kept up to date with images from the bench throughout the process and are invited to visit the Struthers' Jewellery Quarter workshops and studio to see their watch being made.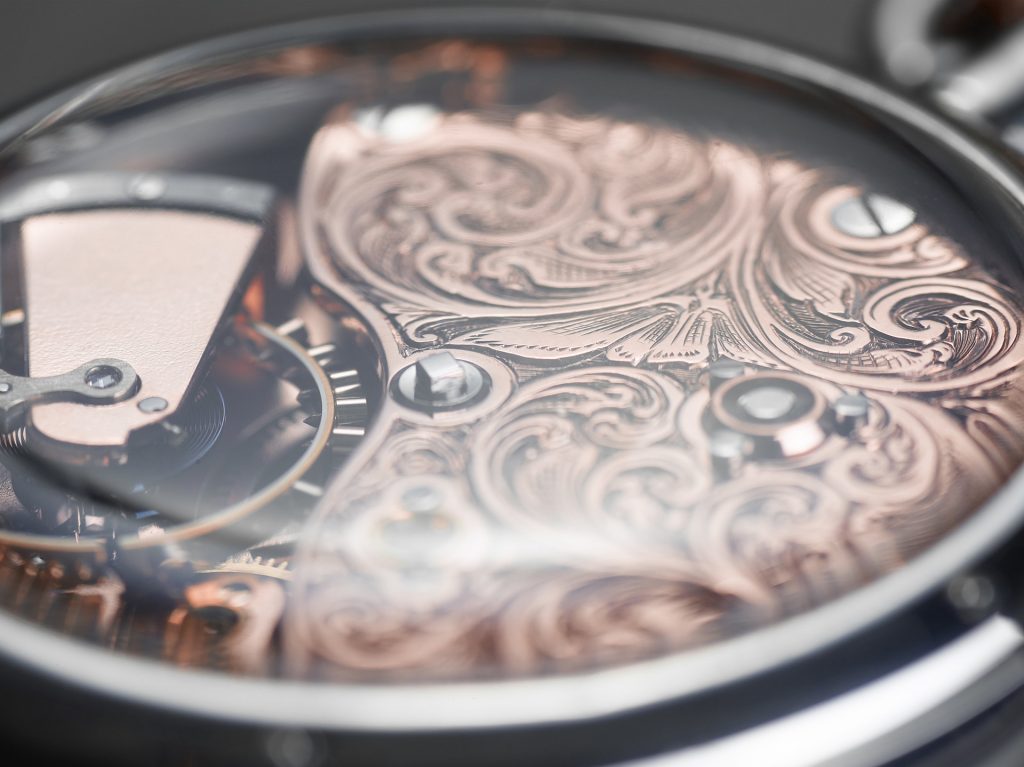 Specifications
a late-nineteenth-century English manual wind calibre, carefully selected and stripped back to basics. Refinements include parachute shock setting with diamond endstone, free sprung balance, and traditional hand engraved acanthus leaf scrolling
50mm and available in sterling silver, two tone or 18ct gold rose, yellow, or white gold. With swivelling bow and crystal back to reveal the movement
in sterling silver and pictured in French matt white. The base of every dial is hand engraved with traditional acanthus scroll gun engraving and will vary slightly making each piece unique
accompanying Albert chain available in a wide range of styles and handmade to order by one of the last traditional jewellery chain makers in Britain
this watch is presented in a case handmade in Scotland by award-winning bespoke designers and cabinetmakers Method Studio, along with a concealed USB with extensive photographic documentation of the creation of your watch and original components from the recommissioned movement
The Commissioning Process
Every watch is hand-built to order in a process which takes up to 18 months and the Struthers only make two to three watches from across their Tailor-Made range each year. Prices for The Carter start at £42,500.
Would you like to commission your own variation of The Carter? Please get in touch using the form below and we will come back to you to discuss your ideas, enquire about out waiting list, or reserve a build slot.