British husband-and-wife watchmakers, Craig and Rebecca Struthers, trained as vintage and antique watch restorers and goldsmiths. With 30 years' industry experience between them, the Struthers are emerging as one of the leading forces in independent British watchmaking. The Struthers are inspired by traditional English horology and goldsmithing, and are known for their restoration of vintage and important watches, as well as their own custom built watches based around remade and refinished antique movements.
Behind the scenes - making Project 248
We were recently joined by Lode Films who created this short film which shows some of the making of Project 248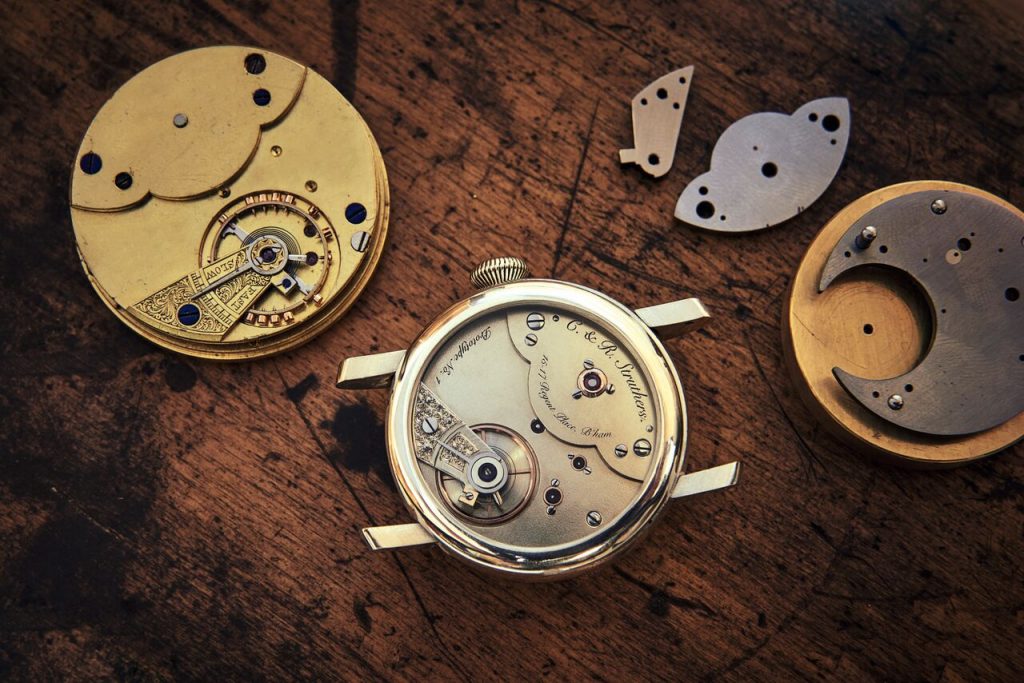 For their first in-house movement, the Struthers will be developing a new improved English lever escapement, picking up where the British industry left off in the late nineteenth century. Whilst the Swiss have dominated watchmaking for nearly 140 years, the English lever escapement has been largely ignored; the Struthers will revive this traditional escapement using the latest advancements in materials and technology.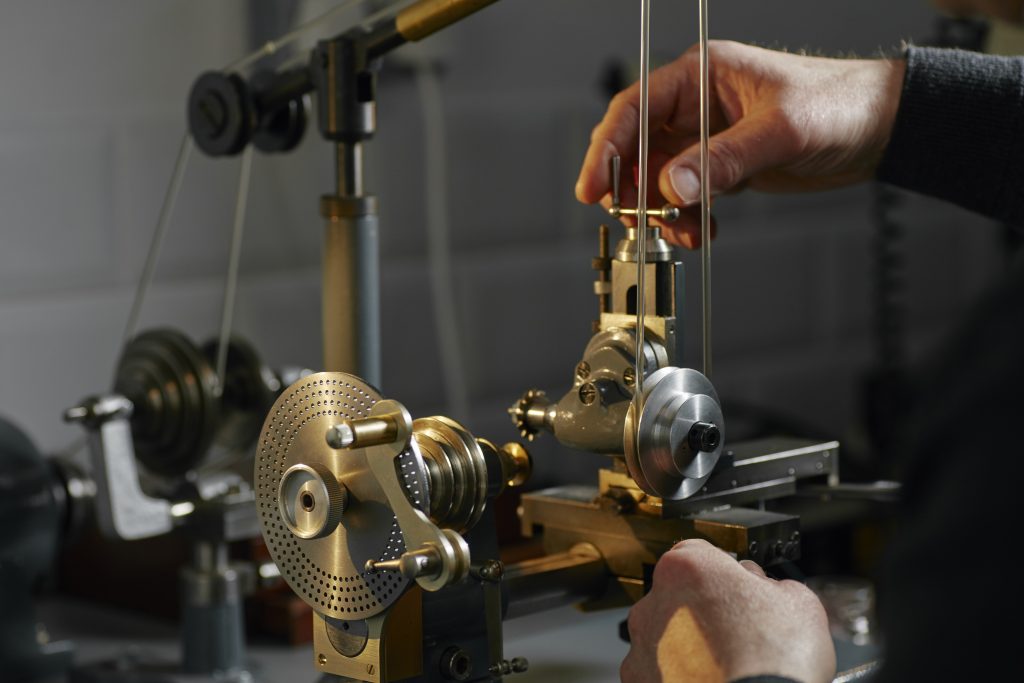 The movement will incorporate several features inspired by historical watchmaking and lost to modern, scale production methods – including an English rocking bar keyless work, parachute shock setting, slow 16,200 beat, and gold jewel chatons secured by screws. The design of the top plate has been inspired by an English pocket watch from 1880 in the Struthers' historical movement collection. The Struthers' Georgian workshops and studio are in the former property of celebrated British industrialist James Watt, which has also been the home to Britain's oldest family goldsmiths, Deakin & Francis, since 1786. The prestigious address of 15-17 Regent Place, B'ham will be a feature exclusively limited to the Struthers' in-house movements, hand engraved across the top plate in the traditional English style. This movement will be produced entirely in-house, except for the main and hairsprings, screws and some of the jewels. Nicknamed "Project 248" for being the product of two watchmakers, their four hands and the 8mm lathe they almost exclusively use for their work, the formal name of the Struthers' first in-house movement has not yet been decided.
Uniting masters of craft
To create an object that has integrity and quality throughout, Craig and Rebecca Struthers proudly work with a network of extraordinary craftspeople. The movements will be decorated by celebrated master engraver Florian Güllert who works with fellow Birmingham-based luxury makers Westley Richards & Co.; and the box will be made by award-winning Scottish cabinet makers Method Studio who have previously worked on projects with Vacheron Constantin, Burberry, Hamilton & Inches and Fortnum & Mason.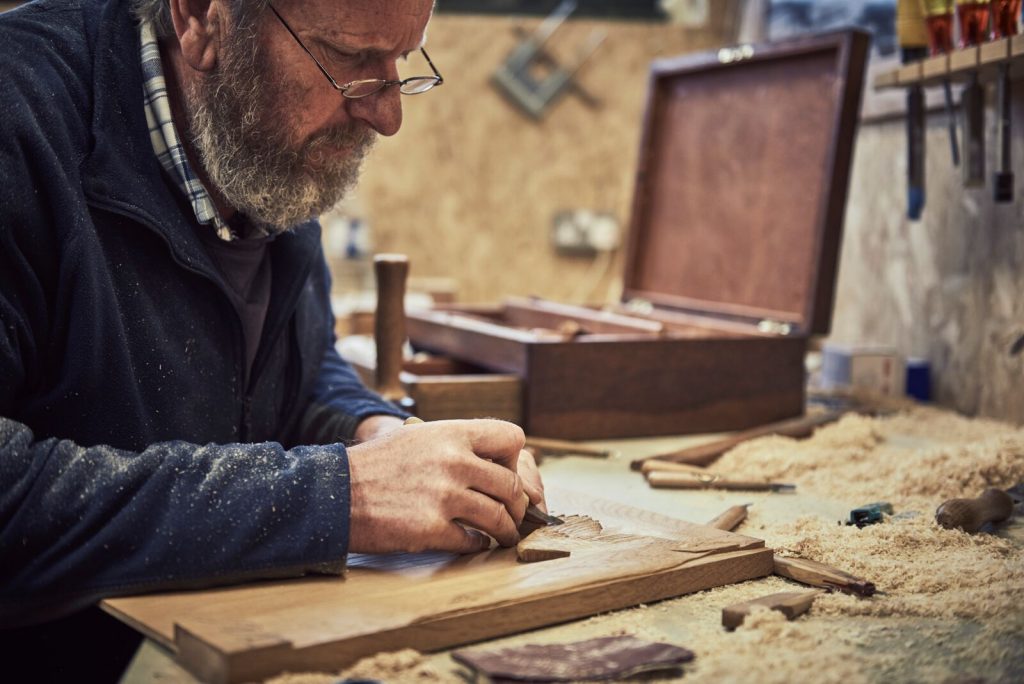 From the bench
Scroll through progress images of the Project 248 build from the bench below. We will be sharing updates through our social media channels and via our mailing list. If you have any questions about Struthers Watchmakers' in-house movement you are very welcome to contact us.
Although the first five watches are now sold, we are registering interest in future models and contacting prospective collectors once these pieces are complete. To register your interest, please contact us using the form below